2020
Freshchange Foods Group acts as an Advisor to Compusense in its' sale to Vela Software.
Compusense has developed SaaS tools used by major Food and CPG Companies to plan,execute and analyze Sensory testing(i.e.taste,appearance,texture) in order to improve consumer acceptance of new and existing products. Sensory guidance provides a clear competitive advantage to customers who employ this discipline.
Freshchange acted as an Advisor to the owners of Compusense in both creating a Value Creation Strategy(Advisory Board) and Sell Side capacities.
2019
Freshchange Foods Group makes a minority investment in Halvana North America Inc.
Freshchange Foods Group has made a minority investment in Halvana North America Inc. Halvana is a good for you food business that focuses on Mediterranean style sauces, condiments and cakes. The key differentiators are all natural products(no artificial ingredients) in addition to innovative flavors and packages. For more information, visit the website:Info@Halvana.com
2015
Freshchange Foods Group announces the sale of Nutrivet to Nutrivet Wellness LLC. Completed December, 2015
2012
FreshChange Foods makes a minority investment in Designer Protein, LLC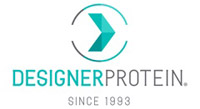 FresChange Foods Group has made a minority investment via Stockton Road Capital in Designer Protein LLC. Designer Protein's mission is to "further propel the full potential of our research driven products and heritage to help meet the needs of our customers in achieving their fitness goals".
The Company's signature product is Designer Whey; a whey based product that "delivers the optimal blend of proteins, vitamins,minerals and amino acids. It's this unique formula that helps to reduce appetite, build lean muscle, improve body composition, enhance the benefits of exercise aid in recovery and much more".
For more information, visit www.designerprotein.com
2011
BEEFEATERS HOLDING COMPANY ACQUIRES NUTRIVET LLC.EXPANDING ITS' PRESENCE IN ANIMAL SUPPLEMENTS

On August 12,2011 Beefeaters Holding Company LLC acquired Nutri-Vet LLC, a leading supplier of Veterinary formulated animal supplements,medical supplies and complementary external products in the U.S.and Canada.
The acquisition brings together under one roof,companies well established brands,innovative products and extensive management expertise. The combined entity under the leadership of Dean Triandafellos, CEO of Beefeaters Holding Company LLC, will provide pet owners with a wide selection of world class animal wellness products. "The new entity expands our vision of growth and commitment to animal health while increasing brand awareness accross multiple product categories and retail channels", Triandafellos said. The financing of the acquisition was led by Imperial Capital Fund IV along with a smaller investment by FreshChange Foods Group Limited.
"We are very pleased with this acquisition as it propels us to leading brand status in a high growth category. We look forward to working with Management to accelerate profitable growth via new Marketing and Sales initiatives and driving strong shareholder returns" said Brian Mirsky, CEO of FreshChange Foods Group Limited.
2010
FreshChange Foods Group acquires a minority stake in Beefeaters Pet Treats
On May 12, 2010, the Imperial Capital Group of Toronto, as sponsor of Imperial Capital Acquisition Find IV, announced the acquisition of New Jersey based Petra Pet Inc., the owner of Beefeaters amd its' Pet Nutrition products subsidiary, Petra Vet LLC. In addition to providing consulting services to Imperial Capital, FreshChange Foods Group acquired a minority stake in Beefeaters. Brian Mirsky, Freshchange Foods Group's CEO, will become Chairman of the Board.
Mr. Mirsky commented, "We are delighted to invest alongside Imperial Capital in this high growth opportunity. While our focus remains on human food, the Beefeaters opportunity is consistent with our vision of investing in fast growing, market disrupting companies.
Mr. Mirsky added, "Having become acquainted with the Beefeaters' team over the past year. I am convinced that we are partnering with a 'best in class' company. Beefeaters represents a great platform to build on organically and through strategic acquisitions.
2009
FreshChange Foods Group Ltd. announces the sale of its ownership stake in Arthur's Fresh Juices.
FreshChange Foods Group Limited announced that it has tendered its share along with those of the majority owner, Travis Bell. Brian Mirsky, CEO of FreshChange, commented: "I have very mixed feelings about this transaction.On the one hand, I am very happy for Travis and his family for being recognized professionally and financially for their hard work in building an outstanding Good For You business. On the other hand, I am disappointed that we didn't have more time together to build this company into a North American brand. Travis Bell commented, "I wish to thank FreshChange for their support, particularly in the areas of Strategic Planning and Consumer Marketing."
FreshChange Foods Group Ltd. acquires stake in Arthur's Fresh Juice Company
Brian Mirsky, CEO of FreshChange Foods, announced today that the company has acquired a minority interest in Arthurs Fresh Juice Company. Arthur's makes all natural Fresh Smoothies in addition to Super Juices. Mirsky commented, "We are delighted to be partnering with Travis Bell, CEO and founder of Arthur's. We will help accelerate growth by providing Growth Capital, Strategic Planning and Marketing support to this great business".
We are experienced in identifying and helping build sustainable growth companies, profitably.
Simply put, we invest and work with privately owned food companies that want strategic, operational or capital support to accelerate growth.